Since 1968 SRF Enterprises, Inc. (Solar Reflective Films) has been supplying and installing the highest quality sun control products, and specialty films available. We are the oldest installation company in the state, and one of the oldest in the country. We have done thousands of jobs on all types of residential and commercial buildings throughout the state of Michigan, concentrated primarily in the Detroit area. We have done jobs of all sizes, from Mrs. Jones' kitchen window, to the Blue Cross/Blue Shield building (16,000 sq.ft.), the Bank One-Troy Financial Tower (32,000 sq.ft. of glass) and the DTE Edison Plaza Building (82,000 sq.ft.).
"We are rarely the low bid, but always fair and competitive. We are concerned with giving our clients the best possible installation of the highest quality products. In the long run, where most investments show their worth, our products and service will be unmatched."
Vista/Llumar window films reduce ultraviolet rays (both UVA & UVB) by 99.9%. This will dramatically reduce the damage the sun does to your furniture, rugs, carpeting, wood floors, draperies, and artwork. These films will also significantly reduce heat gain and annoying glare on monitors and TV screens.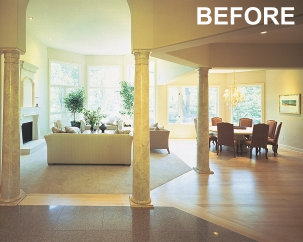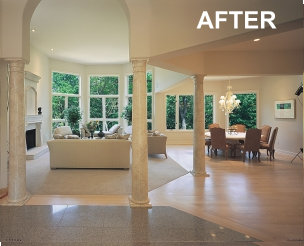 SRFilms window films and shade products can provide; privacy, UV protection, sun control, heat reduction and enhanced decorative effects to your home or office.
Contact us today to learn more about our products or request a quote.