The Right Light Can Make a Difference
VISTA premium window films eliminate 99.9% of ultraviolet rays (both UVA & UVB). This will dramatically reduce the Fading of your furniture, rugs, carpeting, wood floors, draperies, and artwork.
The annoying Glare that makes it hard to watch TV or see who's on the other side of the dinner table is significantly reduced.
Heat that causes discomfort both physically and financially can be substantially reduced.
All of these benefits can be realized without affecting the view or darkening your space.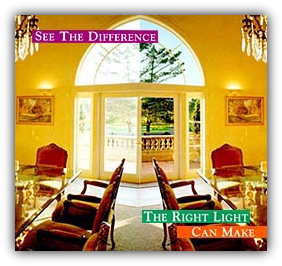 Vista Premium Window Film is easily maintained with regular window cleaners. It is covered by a Lifetime (Manufacturers) Warranty. Installation is not disruptive to your daily routine.